New Kent Christian School
Middle School
New Kent Christian School is expanding to offer 6th-8th Grades. With our small class sizes, we can personalize instruction for your child's strengths, interests, and learning preferences!
TUITION COST:
$6,500.00  (MOST AFFORDABLE TUITION IN A 50 MILE RADIUS!)
TUITION IS GUARANTEED NOT TO EXCEED A 3% INCREASE EVERY YEAR IN GRADES 7-12
$350.00  CURRICULUM FEE **WAIVED FOR THE FIRST 15 STUDENTS**
SIBLING DISCOUNT $500.00
ELECTIVE FEES AND ACTIVITIES FEES TO BE DETERMINED
CLASS SIZES:
CLASS SIZE NOT TO EXCEED 15 STUDENTS PER TEACHER 
THE GOAL IS TO HAVE THREE CLASSES OF 15 (6TH -15, 7TH-15, 8TH-15) 
WE WILL ADJUST THE CLASS SIZES BASED ON THE NEED
EACH CLASS WILL HAVE ITS OWN SPACE (INDIVIDUAL CLASSROOM)
ELECTIVES TO BE OFFERED
SPANISH 
COMPUTER
PE/HEALTH
AGRICULTURE
ART
CHAPEL
CULINARY
MENTORING PROGRAM
ALL MIDDLE SCHOOL STUDENTS WILL BE REQUIRED TO WORK IN THE CLASSROOM WITH K-3 STUDENTS TO HELP WITH READING AND MATH SKILLS. THE GOAL IS TO DEVELOP A LONG-TERM RELATIONSHIP THAT PROMOTES TRUST AND TEAMWORK AMONG STUDENTS.
SPORTS
IF WE HAVE 20 TO 30 MIDDLE SCHOOL STUDENTS. 
  SOCCER
  BASKETBALL
  SWIMMING
  BASEBALL/SOFTBALL
WE WILL ALSO ALLOW HOMESCHOOL STUDENTS TO JOIN OUR TEAMS TO COMPETE IN ORGANIZED SPORTS!
ADDITIONAL REQUIREMENTS
ALL MIDDLE STUDENTS MUST COMPLETE 30 HOURS OF COMMUNITY SERVICE WORK TO BE PROMOTED TO THE NEXT GRADE
ALL COMMUNITY SERVICE WORK MUST BE APPROVED BY THE TEACHER AND SIGNED OFF ON BY THE PARENT
Fully Engaged Students
With small class sizes, students feel more comfortable asking questions and can't hide in class. There is time for one-on-one communication between the student and teacher with this. Your child will not just be another number in a sea of faces – At NKCS, your student will develop a sense of community, purpose, and self-value!
WE PLAN TO
HAVE A TOTAL OF 100 MIDDLE SCHOOLERS 6-8TH 
HAVE A TOTAL OF 128 HIGH SCHOOLERS 9-12TH
BREAK GROUND ON AN 18,000 SQUARE FOOT MULTIPURPOSE BUILDING IN 2024. IT WILL HOLD 14 CLASSROOMS, A GYM WITH LOCKER ROOMS, AND A KITCHEN
HAVE A TOTAL SCHOOL ENROLLMENT BY 2028 OF 375 FOR K-12!
TO GET THERE WE WILL
ACHIEVE A MIDDLE SCHOOL & HIGH SCHOOL PROGRAM BY STAYING COMMITTED TO EXCELLENCE IN ACADEMICS
KEEP CLASS SIZES 15 STUDENTS OR LESS
OFFER A QUALITY EDUCATION AT AN AFFORDABLE PRICE
WELCOME STUDENTS FROM HENRICO, HANOVER, WILLIAMSBURG, CHARLES CITY, WEST POINT
LAUNCH A CAPITAL CAMPAIGN TO RAISE MONEY FOR BUILDING
Excellence in Education from a Christian Perspective.
Our philosophy doesn't come from what sounds good or trendy at the moment. Instead, our teacher-led, character-building philosophy comes from a biblical foundation—Proverbs 22:6a, "Train up a child in the way he should go." We offer structure and organization because that helps students know what to expect—and what's expected of them—but also because 1 Corinthians 14:40 says, "Let all things be done decently and in order."
Our FIRST day of school is COMING
RESERVE YOUR CHILD'S SPOT FOR NEXT YEAR!
Have confidence in your school plans!
Make the Change.
Enroll in at NKCS Today!
NKCS School CALENDAR
2021-2022
Kindergarten – 12th Grade
8:30 am - 3:30 pm
do you Need A PRESCHOOL PROGRAM?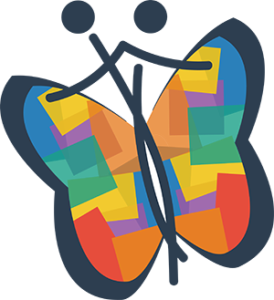 Contact New Kent Christian Academy Preschool + Day Care
NewKentCA.com
Get In Touch
Location: 9660 Tunstall Road, New Kent, VA 23124
Telephone: (804) 557-5774
Email: info@newkentchristian.com
School Hours: Monday–Friday
8:30am–3:30pm

Copyright © 2022. New Kent Christian School
Formerly known as New Kent Christian Academy, Primary School (NKCA Primary)
Website Maintained by www.B4WeCreate.com