New Kent Christian School
Kindergarten – 5th Grades
New Kent Christian School is excited to welcome students into the Eagles Nest this coming school year! Our new facility is ready to go and we can't wait to welcome the students back! 
TUITION COST:
3rd–5th Grade Annual Tuition: $6,300
Kindergarten–2nd Grade Annual Tuition: $5,900
SIBLING DISCOUNT OF $500.00
(MOST AFFORDABLE TUITION IN A 50-MILE RADIUS!)
CLASS SIZES:
CLASS SIZE NOT TO EXCEED 15 STUDENTS PER TEACHER 
EACH CLASS WILL HAVE ITS OWN SPACE (INDIVIDUAL CLASSROOM)
ELECTIVES TO BE OFFERED
SPANISH
PE/HEALTH
ART
CHAPEL
LIBRARY
MENTORING PROGRAM
K-3 STUDENTS WILL HAVE THE OPPORTUNITY TO LEARN FROM UPPER SCHOOL STUDENTS IN A MENTORING PROGRAM THAT WILL PROMOTE TRUST AND TEAMWORK AMONG STUDENTS.
P. E.
In P.E. (Physical Education), your child will meet physical milestones, while also engaging by mixing education with fun! We encourage vigorous activity, foster cooperation & creativity, emphasize safety, and stimulate development.
Chapel:
Held once a week, Chapel is presented by the Lead Pastor of New Kent Christian Center, Wayne Meade. During this time he will share the gospel with the children through interactive lessons and preaching.
Spanish
Your child will have the opportunity to learn a foreign language in elementary school. Once a week every grade level will have a Spanish class.
Library
Held once a week, the Library is presented. During this time teacher will engage your children with her love of reading and the excitement of checking out their own library books. Students will be able to can explore new ideas and personal interests within the NKCS Eagles Nest Library!
Art
Taught by Bridget Marshall of B4 We Create. Mrs. Marshall is a professional artist with a Bachelor of Fine Arts from VCU. These art classes are designed to provide students with the opportunity to develop a foundation of varied art skills, techniques, and concepts. Students will learn how to see and understand their creative potential!
Fully Engaged Students
With small class sizes, students feel more comfortable asking questions and can't hide in class. There is time for one-on-one communication between the student and teacher with this. Your child will not just be another number in a sea of faces – At NKCS, your student will develop a sense of community, purpose, and self-value!
Excellence in Education from a Christian Perspective.
Our philosophy doesn't come from what sounds good or trendy at the moment. Instead, our teacher-led, character-building philosophy comes from a biblical foundation—Proverbs 22:6a, "Train up a child in the way he should go." We offer structure and organization because that helps students know what to expect—and what's expected of them—but also because 1 Corinthians 14:40 says, "Let all things be done decently and in order."
Our First day of school is COMING
RESERVE YOUR CHILD'S SPOT FOR NEXT YEAR!
Start summer break with confidence in your school plans!
Make the Change.
Enroll in at NKCS Today!
NKCS School CALENDAR
2021-2022
Kindergarten – 12th Grade
8:30 am - 3:30 pm
do you Need A PRESCHOOL PROGRAM?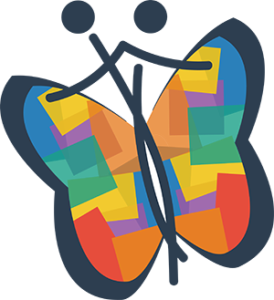 Contact New Kent Christian Academy Preschool + Day Care
NewKentCA.com
Get In Touch
Location: 9660 Tunstall Road, New Kent, VA 23124
Telephone: (804) 557-5774
Email: info@newkentchristian.com
School Hours: Monday–Friday
8:30am–3:30pm

Copyright © 2022. New Kent Christian School
Formerly known as New Kent Christian Academy, Primary School (NKCA Primary)
Website Maintained by www.B4WeCreate.com