NEW KENT CHRISTIAN SCHOOL
Admissions
It's not to late! You can still enroll your child for the 2021-2022 School Year!
2021-2022 School Year Highlights
We will be 5 DAYS-A-WEEK, FULL-DAY, & IN-PERSON for Kindergarten–5th Grades: 8:30am-3:30pm.
Our school year will be from September 7th, 2021 – May 27th, 2022.
We will keep our class sizes small.
Our compact campus means your child will not have to navigate a large facility.
Health & safety best practices balanced with realistic expectations for a well-balanced classroom experience.
We will keep our educational and social interactions as "normal" as possible for our students and staff throughout the year.
We have added classroom space AND are planning to break ground on an all new building!
We will be offering Before/After School Care for our students. Hours will be 7:00-8:30am and 3:30-5:30pm. Care will be available ONLY on days when school is open. The cost is $80/week (sibling rate $70/week).
WHY CHOOSE PRIVATE CHRISTIAN EDUCATION FOR YOUR CHILD?
"NKCAP is the only private Christian school in New Kent County. Its location is convenient to our home. Our child attended New Kent Christian Academy for preschool and we were very happy with his time spent there, giving us confidence that this experience would meet, if not exceed our expectations as well."
-Parent of an NKCS Eagle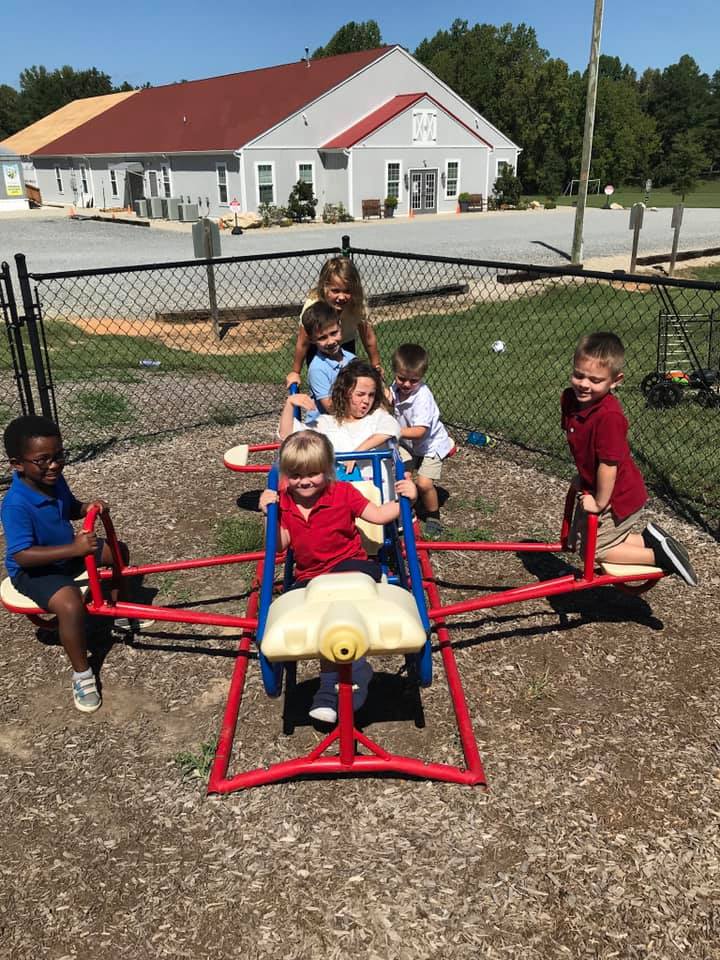 "We are very grateful for the education our child is receiving. We truly feel that the classroom is an extension of the values we emphasize at home, and we are so appreciative that our child is known, loved and cared for at school."
-Parent of an NKCS Eagle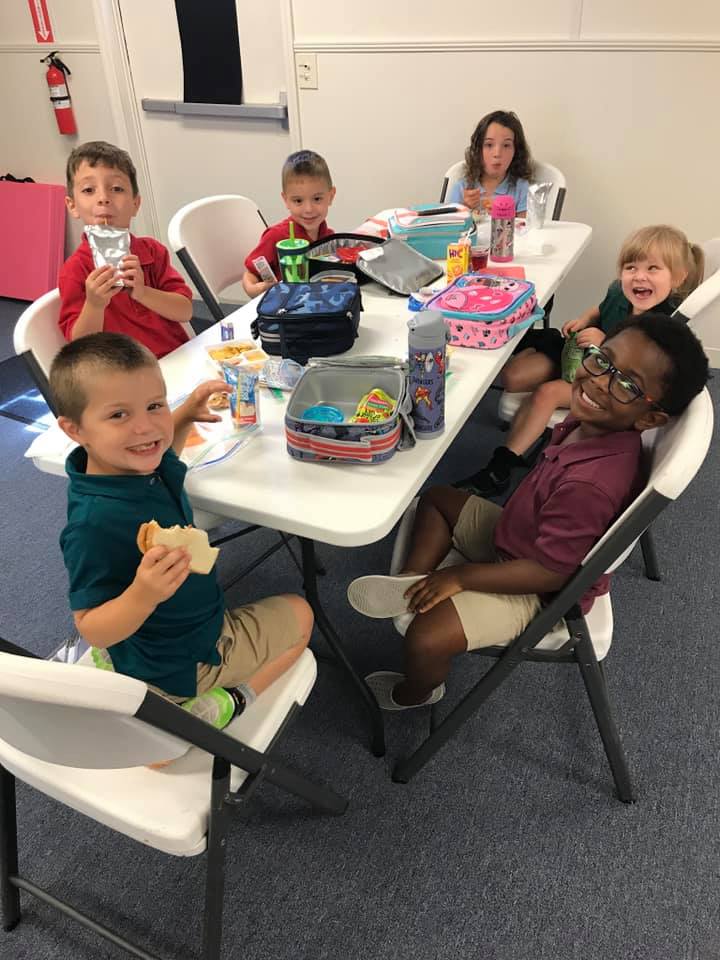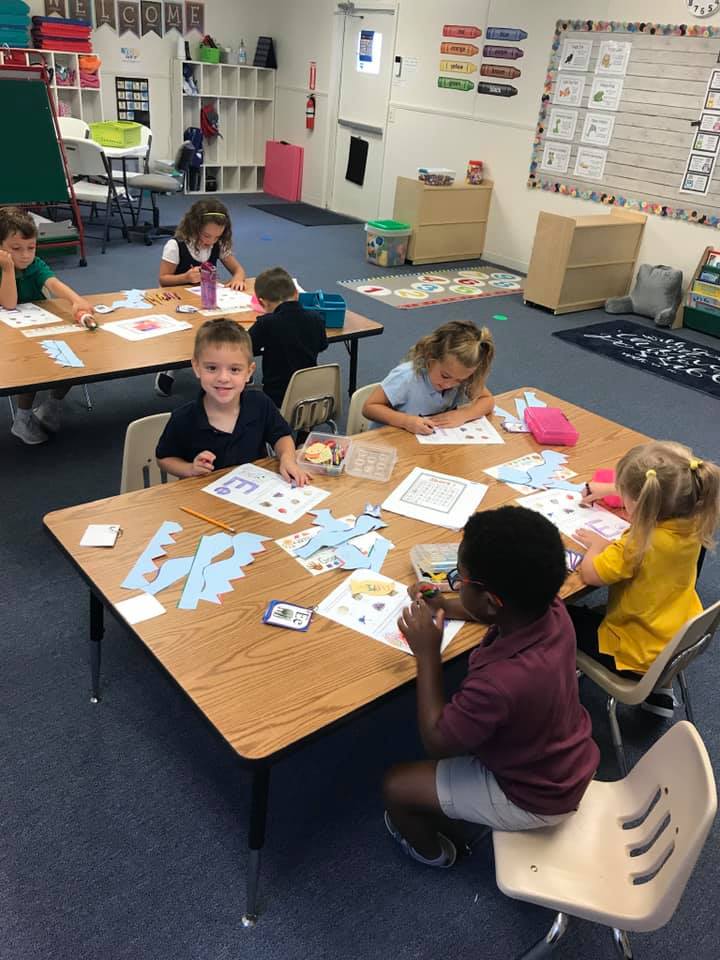 "This school was an answer to years of prayer for both my husband and I. God answered my prayers with NKCA preschool, then the opening of the NKCS. My daughter is doing so well, I attribute a lot of her success to the environment created by her teacher and church."
-Parent of an NKCS Eagle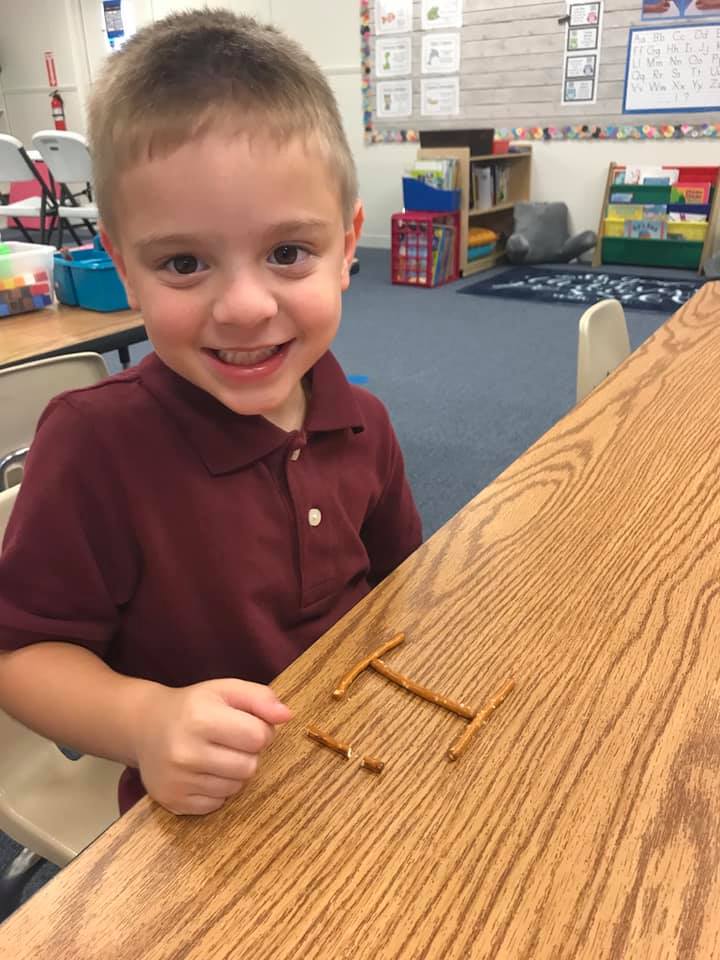 "Small private school setting in a Christian environment. Christianity is a vital part of her education at school and at home. She is being taught what is biblically correct, building a strong foundation for the future."
-Parent of an NKCS Eagle
Individual Student investment
3rd–5th Grade Annual Tuition:
$6,300
Kindergarten–2nd Grade Annual Tuition:
$5,900
Application Fee; 
$100 due with application (nonrefundable)
Tuition is ALL inclusive:
• Abeka Curriculum
• Resource Fee (Music, P.E., Art, Chapel)
• Technology Fee
• Field Trips
• And more!
Military and First Responder Appreciation Discount:
10% off annual tuition
Sibling Discount: $1000 off annual tuition
Several payment options available to meet the needs of your family.
Registration
How To Register Your Child for New Kent Christian School
Please contact us about enrollment.
01.
Submit your Application and Application Fee. Download application form, complete, and mail to New Kent Christian School, 9660 Tunstall Rd, New Kent, VA 23124 or email as attachment to info@newkentchristian.com.
02.
Once both the application and application fee of $100 are received, applicant will be placed on enrollment list. Our spots are filled on a first-come, first-serve basis.
03.
The parent/guardian of the applicant will be contacted and a date will be scheduled for applicant screening. 
04.
A letter of acceptance will be mailed. 
Academics
At New Kent Christian School your child will be learning at a level exceeding the Virginia's educational standards.
Reading & Writing
The means by which each person may learn for himself. 
Because children often emulate what they read, they need reading skills and character-building reading materials from an early age. Abeka employs phonics as the most logical, orderly way to introduce reading to children. Abeka readers are beautifully illustrated and imaginatively written. 
Selections are carefully chosen for interest, readability, theme, and values, with literary concepts and questions throughout to guide students in comprehension of reading material and in the development of critical thinking skills, including the application of valuable principles to their lives. 
Mathematics
The study of logic and order to apply to science and daily life. 
Abeka teaches that the laws of mathematics are a creation of God and thus absolute. Man's task is to search out and make use of the laws of the universe, both scientific and mathematical. This is in significant contrast to the modern math theories that are based on mathematics as a creation of man and thus arbitrary and relative. 
Students enjoy Abeka's variety in covering multiple branches of mathematics-arithmetic, geometry, algebra, etc.-each year on an age-appropriate level. At the same time, they benefit from the spiral approach of revisiting and building upon the learning throughout each year and from one year to the next. The learning is both relevant for today and foundational for the future, with each course purposefully preparing students for the next. 
This solid foundation of mathematical concepts and problem-solving skills, enhanced with a biblical worldview, intentionally and naturally results in lifelong application. 
History
A realistic view of time, government, geography, and economics based on eternal truths. 
Abeka's history courses present an inspiring portrayal of peoples, lands, religions, ideals, heroes, triumphs, and setbacks in light of the biblical principles that govern the natural course of history. Students benefit from this traditional, conservative approach to the study of what man has done with the time God has given to him. 
Along with the story of history, students see the purpose of government as ordained by God for the maintenance of law and order, not as a cure-all for humanity's problems. The benefits of free-enterprise economics are presented in contrast to the dangers of Communism, socialism, and liberalism. Geography studies are woven in to provide a well-rounded perspective of locations in conjunction with events. 
This approach results in edifying history texts that give students a historical perspective and instills within them gratitude for God's hand in history and a desire to impact the future by fulfilling the Great Commission (Matt. 28:19-20). 
Sciences
The investigation of variety, order, and reasonableness revealed in creation. 
The Abeka science and health program presents the universe as the direct, orderly, law-abiding creation of God and refutes the man-made idea of evolution. Students are presented with plants, animals, rocks, elements, forces, the human body-and much more-according to an understanding of the design and laws of nature. 
Learning is delivered through age-appropriate content in a variety of scientific fields, including life science, chemistry, and physics. This content is supported by full-color illustrations to enhance learning, oral and written activities to reinforce learning, and hands-on demonstrations to personalize learning. 
Students are equipped to explore science from a biblical worldview while developing practical use of the scientific method and application of critical thinking skills. 
P. E.: Mondays
In P.E. (Physical Education), your child will meet physical milestones, while also engaging by mixing education with fun! We encourage vigorous activity, foster cooperation & creativity, emphasize safety, and stimulate development.
Music: Tuesdays
Music is taught once a week by Jessica Jones. She graduated in 2004 with a Bachelor of Music degree from Longwood University. In this class, Mrs. Jones will share her love of music with your students!
Chapel: Wednesdays
Held once a week, Chapel is presented by the Lead Pastor of New Kent Christian Center, Wayne Meade. During this time he will share the gospel with the children through interactive lessons and preaching.
Library: Thursdays
Held once a week, the Library is presented by Mrs. Mary Rader. During this time Mrs. Radar will engage your children with her love of reading and the excitement of checking out their own library books. Students will be able to can explore new ideas and personal interests within the NKCS Eagles Nest Library!
Art: Fridays
Taught by Bridget Marshall of B4 We Create. Mrs. Marshall is a professional artist with a Bachelor of Fine Arts from VCU.  These art classes are designed to provide students with the opportunity to develop a foundation of varied art skills, techniques, and concepts. Students will learn how to see and understand their creative potential!
NKCS School CALENDAR
2021-2022
Kindergarten – 5th Grade
8:30 am - 3:30 pm
Get In Touch
Location: 9660 Tunstall Road, New Kent, VA 23124
Telephone: (804) 557-5774
Email: info@newkentchristian.com
School Hours: Monday–Friday
8:30am–3:30pm

Copyright © 2021. New Kent Christian School
Formerly known as New Kent Christian Academy, Primary School (NKCA Primary)
Website Maintained by www.B4WeCreate.com