2022-2023 School Year Highlights
9-12th Grades are being offered as a Hybrid Learning Model with Abeka Core classes and teacher lead resources.
6-8th Grades (MIDDLE SCHOOL) offered with full-time, in-person teacher instruction. 
K4-5th Grades offered with full-time, in-person teacher instruction with small class sizes! 
School calendar year will be AUG. 22, 2022–MAY 26, 2023
FULL-DAY schedule starting at 8:30 am—3:30 pm.
Offering BEFORE & AFTER SCHOOL CARE on school days.
NEW BUILDING IS READY: Including 11,000 sq. ft. with ten classrooms.
62-Acre rural campus where your child can enjoy the beautiful grounds during recess, resources, and class time.
We use the ABEKA Curriculum
Students test twice a year to ensure they keep up with national learning standards.
On average, Kindergarten thru 2nd Graders perform 6 to 9 months ahead of national learning standards!
3rd thru 5th Graders are performing 1 to 3 years ahead of their grade level!
When asked 'What has motivated you to bring your chilD to NKCS?' parents answered:
Christian values
Godly principles
Small class sizes
Better education
Personalized education
More individual focus
Faith-basedExcellent experience
Family-oriented education
Certainty & safety offered
More rigorous curriculum than the public school
Values the school
Ability to talk about and learn about God
Christian atmosphere
The ratio of teachers to students
Healthy learning environment
Sense of normalcy throughout the Pandemic
Individual focus
In-person education
Loving teachers!
Balanced/challenging curriculum
Biblical truths to support what we teach at home.
Full-time, in-person learning
High standards academically
WHAT PARENTS HAVE TO SAY ABOUT OUR PRIVATE CHRISTIAN SCHOOL
"We love NKCS. The staff is friendly and fair. We have had a great experience."
-Parent of a NKCS Eagle
"So willing to work with students to help them thrive"
-Parent of a NKCS Eagle
"New Kent Christian School exceeds expectations in every way imaginable. The teachers and staff love, educate, and lead our children by Christian example. The attention and education provided is outstanding. The curriculum is strong and sound. Both of our children love the school, staff, and education they are receiving at NKCS. They are excited to go to school everyday and are invested in their learning. The sense of community and strong bond between students, parents, teachers, and staff make being involved easy and enjoyable."
-Parent of a NKCS Eagle
"I have such peace sending my kids to a school where I know that they are genuinely loved and cared about. The teachers care so much about their spiritual and emotional growth, not just their performance on the curriculum. To know that our family morals are being reinforced by their teachers at school is such a great comfort. During the school year, teachers spend more time with our kids than we do, so I am thankful the same morals and values are being taught to my children while they are away from our home."
-Parent of a NKCS Eagle
"NKCS is staffed by the best women and men and we are so blessed to have each and every one of them. Our family is always greeted with warm smiles and happiness. My children enjoys school (they didn't in public school) and look forward to going each day. They are happy to share what they learned and show what they know. Thank you NKCS!"
-Parent of a NKCS Eagle
"I love that parents are welcome to the school at any time!
I love that my child does not have to wear a mask.
I I love that parents are welcome to the school at any time!
I love that my child does not have to wear a mask.
I love the text blast! Great tool for a forgetful momma ❤️
I love the curriculum being used.
I love all the events put on by the PTF!
I could go on and on!"
-Parent of a NKCS Eagle
"I can't say enough positive about this school. My child is learning and thriving. One who would normally be shy and not want to go anywhere without parents is having fun and opening up which is all I can ask for! I originally sought private school because I feared for his emotional well-being in a large public school where he is one of hundreds. But this school has brought so much more than that for us. He's learning at a fast pace. He's loving God. He's having fun. And he feels safe there! I tell everyone it's the best decision we've made for our child and recommend y'all to everyone!"
-Parent of a NKCS Eagle
Individual Student investment
Kindergarten–2nd Grade Annual Tuition:

$5,900

3rd–5th Grade Annual Tuition:

$6,300

6th–8th Grade Annual Tuition:

$6,500

9th–12th Grade Hybrid Class Annual Tuition:

$3,800

Application Fee; $100 due with application (non-refundable)
Tuition is ALL inclusive:
Abeka Curriculum
Resource Fee (Spanish, P.E., Art, Chapel, Library)
Technology Fee
Field Trips
And more!
SCHOLARSHIP FUNDS (Discounts)
Military and First Responder Appreciation Discount: 5% off annual tuition
Sibling Discount: $500 off annual tuition
Several payment options are available to meet the needs of your family
INCENTIVES
You will receive a 5% discount if you pay your tuition in full by June 1st
You will receive a 3% discount if you pay your tuition in full by when the first month's tuition payment is due on August 5th
If you refer another family to NKCS and their child enrolls, you will receive $100 to spend at our spirit store
Registration
How To Register Your Child for New Kent Christian School
Please contact us about enrollment.
VISIT OUR SCHOOL
TOURS CAN BE CONDUCTED BY APPOINTMENT.
Email info@newkentchristian.com.
02.
Once both the application and application fee of $100 are received, applicant will be placed on enrollment list. Our spots are filled on a first-come, first-serve basis.
03.
The parent/guardian of the applicant will be contacted and a date will be scheduled for applicant screening. 
04.
A letter of acceptance will be mailed. 
NKCS School CALENDAR
2021-2022
Kindergarten – 12th Grade
8:30 am - 3:30 pm
do you Need A PRESCHOOL PROGRAM?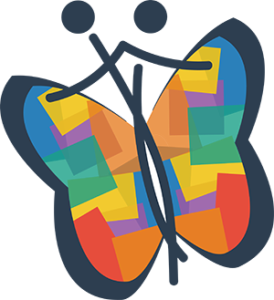 Contact New Kent Christian Academy Preschool + Day Care
NewKentCA.com
Get In Touch
Location: 9660 Tunstall Road, New Kent, VA 23124
Telephone: (804) 557-5774
Email: info@newkentchristian.com
School Hours: Monday–Friday
8:30am–3:30pm

Copyright © 2022. New Kent Christian School
Formerly known as New Kent Christian Academy, Primary School (NKCA Primary)
Website Maintained by www.B4WeCreate.com