NKCA PRIMARY
OUR LEADERSHIP
Meet Our Teachers & Staff 
Christi Carnell
Director & Kindergarten Teacher
We are thrilled to bring a private school experience to New Kent County where academics intertwine with the truth of God's word. Our school is a place where teachers love to teach and students love to learn. We enjoy building relationships with families while also providing an excellent education.
I live in New Kent County with my husband and three children. I attended college at Christopher Newport University and the University of Richmond. I am Virginia certified to teach K-6th grades and have been a classroom teacher for almost 10 years in preschool, kindergarten, and second grade.
I love spending time with my family, reading, and traveling. My favorite thing about teaching are those "ah-ha!" moments when a student lights up after mastering a skill on his or her own!
Pastor Wayne Meade
Administration & Chapel
It is a blessing to be the Senior Pastor of NKCC. Since the beginning of our church plant ten years ago, being involved has been a fun journey watching our fellowship grow and expand to where we are today.
I grew up in the east end graduating from Highland Springs High School and then Baron College, where I was blessed to play baseball. My life's greatest joy is being married to Lee Michaux Meade and raising three beautiful daughters Abigail, Madelyn, and Caroline. Lee and I have three granddaughters that keep us young and on our toes.
I have loved my time staying involved in the New Kent Community. I have been privileged to coach the New Kent varsity and middle school teams as well as travel ball. I also serve on the New Kent County School Board representing District 1.
I look forward to serving our church, academy, and school. The future is bright, and the possibilities are unlimited because nothing is impossible with God!
Abigail Canaday
Accounts Manager
Samantha Christian
Kindergarten Teacher
I have been educating children since 2014. I have my Child Development Associates and currently still continuing my education at John Tyler. Since I was young, I always told my parents that I was going to be a teacher. My objective is to make learning exciting and help enthuse the children that enter my classroom.
I live in New Kent with my husband, who happens to be my high school sweetheart. We have three boys and one girl. We are a very active family within the community. My husband coaches at the high school, my boys play football, and my daughter is on a gymnastics team. We love to spend time as a family and explore new places.
Kristy Long
First/Second Teacher
I have 10 years of experience teaching, coaching, and serving in New Kent County. I grew up in Hanover County and graduated from VCU.
My husband and I have one son. We are an active family that enjoys the great outdoors. We have two dogs and hope to have a small farm one day!
I have always wanted a big family so thank you for sharing your child with me.
Jannet White
Third/Fourth Teacher
Having made my home here in New Kent (3 years), I am so very pleased and grateful to be able to work with Grades 3 & 4 again! I bring 30 years of teaching experience at all levels in churches, private schools, and public schools. As a life-long learner myself, teaching is my life's calling and work (joy).
I have been able to travel as well as live and teach 4th grade in Berlin, Germany before settling back home in Virginia. My husband, Chris, and I have four grown children and six grands!
Kelly McNeer
Teacher Assistant
I grew up in Bedford County and recently moved to New Kent with my husband and our 2 dogs and cats. I received my Bachelor's of Science in Health & Human Performance at VCU and I am currently finishing my Master's in the Art of Teaching. My passion has always been to help and serve others. I am looking forward to working with the younger students and being able to see them grow as the school continues to grow. I have no doubts that this is where God wants me to minister and teach!
I love spending time with my family and friends, especially outdoors. I love taking my kayak out on the river or lake and have a passion for hiking along the Appalachian Trail.
Nicole Smoke
Teacher Assistant
I am a military wife and loving mother to two beautiful daughters. I have been blessed to work in a preschool setting for the last 6 years in Georgia before moving back to New Kent.
I love to read, be outside, be crafty, and just be with my family on our farm in Barhamsville.
I am so excited to be a part of the NKCAPrimary family it has been an answered prayer.
Bridget Marshall
Art Teacher & Marketing Manager
I'm a dedicated wife and mother, passionate about creativity and our Creator! I have a Bachelor of Fine Arts from VCU. After spending 15 years in corporate America, I opened my own marketing and design business, B4 We Create. I never forget that my career was sparked with the joy I found in Art Class as a kid! With the hope of passing this on to others, I began teaching Art Classes at New Kent Christian Academy in 2018. Watching the students light up with excitement over their projects and fill with pride after making art themselves is the most rewarding feeling! 
I have been apart of the New Kent Christian School team since day one and am amazed at what God has done to make this school flourish!
Jessica Jones
Music Teacher
Jessica Jones lives in Mechanicsville with her family and has been married to her husband Ken for 10 years. She graduated in 2004 with a Bachelor of Music degree from Longwood University. She has taught General music at the elementary level for 15 years in the public school system in both Buckingham and Henrico County schools. She has also obtained two secondary certifications in the Orff-Shulwerk method of teaching music and holds a current teaching license in both vocal and instrumental music in the state of Virginia. She enjoys sewing, cooking, baking, and spending time with her family. Her favorite thing about teaching is being able to share her love of music with her students!
Cathy Schultz
Intervention Volunteer & Substitute Teacher
As a New Kent resident, I am the mother of 2 adult children and three bonus adult children. I am a strong supporter of Christian education and a follower of Jesus Christ. I am so excited to be a part of the wonderful team at New Kent Christian Center Primary School.
I look forward to working with your children on an individual basis giving extra support, reinforcement, and encouragement to those children who may need a little extra time.
A few of my hobbies include fitness, nutrition, yoga, spending time with family, especially our four grandchildren, and traveling to cool places with my husband.
Substitute Teachers:
Mary Radar, & Sandra Blackburn
Parent/Teacher Fellowship President:
Nicole Glass
NOW HIRING
Private Christian School Elementary Education Teacher
Goal:

 
The teacher shall prayerfully help students learn attitudes, skills, and subject matter that will contribute to their development as mature, able, and responsible Christians to the praise and glory of God.
Overview
: The teacher shall be a born-again college graduate, certified or certifiable, who feels called of God to the teaching profession.
Contracted by
: NKCS Administration upon recommendation of the administrator for one year.
Responsible to
: Administrator
Supervises
:  May supervise student teachers, aides, and volunteers.
Evaluation
: Teacher performance will be evaluated in accordance with provisions of the school's policy on evaluation of professional personnel and this job description. 
REQUIRED PERSONAL QUALITIES
The teacher shall:
1. Have received Jesus Christ as his/her personal Savior.
2. Believe that the Bible is God's Word and standard for faith and daily living.
3. Be in whole-hearted agreement with the school's Statement of Faith and Christian philosophy of education.
4. Be a 
Christian role model
 in attitude, speech, and actions toward others. This includes being committed to God's Biblical standards for sexual conduct. Luke 6:40.
5. Show by example the importance of Scripture study and memorization, prayer, witnessing, and unity in the Body of Christ.
6. Have the spiritual maturity, academic ability, and personal leadership qualities to "train up a child in the way he should go."
ADDITIONAL PERSONAL QUALITIES
The teacher shall:
1. Recognize the role of parents as primarily responsible before God for their students' education and be prepared to assist them in that task.
2. Demonstrate the character qualities of enthusiasm, courtesy, flexibility, integrity, gratitude, kindness, self-control, perseverance, and punctuality.
3. Meet everyday stress with emotional stability, objectivity, and optimism.
4. Maintain a personal appearance that is a Christian role model of cleanliness, modesty, good taste, and agreement with school policy.
5. Use acceptable English in written and oral communication. Speak with clear articulation.
6. Respectfully submit and be loyal to constituted authority.
7. Shall notify the administration of any policy he/she is unable to support.
8. Refuse to use or circulate confidential information inappropriately.
9. Place his/her teaching ministry ahead of other jobs or volunteer activities.
10. Make an effort to appreciate and understand the uniqueness of the community.
JOB DESCRIPTION – Essential Functions
The teacher shall:
1. Reflect the purpose of the school which is to honor Christ in every class and in every activity.
2. Motivate students to accept God's gift of salvation and help them grow in their faith through their witness and Christian role modeling.
3. Lead students to a realization of their self-worth in Christ.
4. Cooperate with the Board and administration in implementing all policies, procedures, and directives governing the operation of the school.
5. Teach classes as assigned following prescribed scope and sequence as scheduled by the administrator.
6. Integrate biblical principles and the Christian philosophy of education throughout the curriculum and activities.
7. Keep proper discipline in the classroom and on the school premises for a good learning environment.
8. Maintain a clean, attractive, well-ordered classroom.
9. Plan broadly through the use of semester and quarterly plans and objectives, and more currently through the use of a Lesson Plan Book.
10. Plan a program of study that, as much as possible, meets the individual needs, interests, and abilities of the students, challenging each to do his/her best work.
11. Utilize valid teaching techniques to achieve curriculum goals within the framework of the school's philosophy.
12. Employ a variety of instructional aids, methods, and materials that will provide for creative teaching to reach the whole child: spiritual, mental, physical, social, and emotional.
13. Plan through approved channels the balanced classroom use of field trips, guest speakers, and other media.
14. Use homework effectively for drill, review, enrichment, or project work.
15. Assess the learning of students on a regular basis and provide progress reports as required.
16. Maintain regular and accurate attendance and grade records to meet the demands for a comprehensive knowledge of each student's progress.
17. Keep students, parents, and the administration adequately informed of progress or deficiencies and give sufficient notice of failure.
18. Recognize the need for good public relations. Represent the school in a favorable and professional manner to the school's constituency and the general public.
19. Develop and maintain rapport with students, parents, and staff by treating others with friendliness, dignity, and consideration.
20.  Follow the Matthew 18 principle in dealing with conflict with students, parents, staff, and administration.
21. Seek the counsel of the administrator, colleagues, and parents while maintaining a teachable attitude.
22. Attend and participate in scheduled in-service, retreats, committee, faculty, and Parent Teacher Fellowship meetings.
23. Know the procedures for dealing with issues of an emergency nature.
24. Inform the administration in a timely manner if unable to fulfill any duty assigned. Prepare adequate information and materials for a substitute teacher.
JOB DESCRIPTION – Supplemental Functions
The teacher shall:
1. Supervise extracurricular activities, organizations, and outings as assigned.
2. Utilize educational opportunities and evaluation processes for professional growth.
3. Provide input and constructive recommendations for administrative and managerial functions in the school.
4. Support the broader program of the school by attending extracurricular activities when possible.
5. Perform any other duties that may be assigned by the administration.
NKCS School CALENDAR
New Kent Christian School is open for the 2020-2021 School Year. In 2021-2022 we will offer Kindergarten – 5th Grade from 8:30 am - 3:30 pm.
do you need BEFORE + AFTER CARE?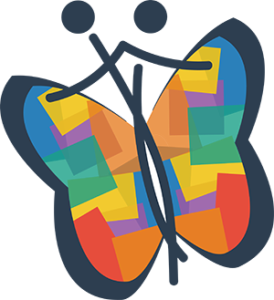 Contact New Kent Christian Academy Preschool + Day Care
NewKentCA.com
Get In Touch
Location: 9660 Tunstall Road, New Kent, VA 23124
Telephone: (804) 557-5774
Email: info@newkentchristian.com
School Hours: Monday–Friday
8:30am–3:30pm

Copyright © 2021. New Kent Christian School
Formerly known as New Kent Christian Academy, Primary School (NKCA Primary)
Website Maintained by www.B4WeCreate.com